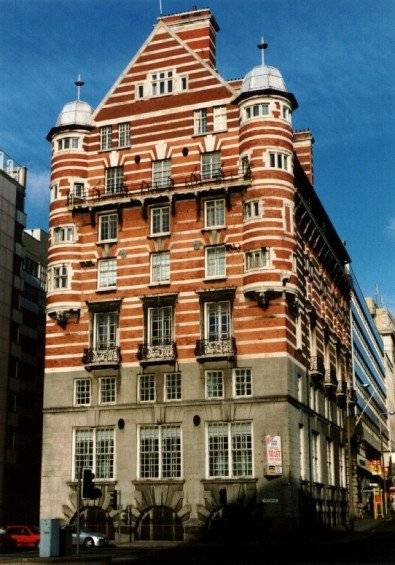 White Star Line Head Office
Albion House, at 30 James Street, on the corner of The Strand, Liverpool was the Head Office of the White Star Line. At the bottom of the right-hand turret-like feature in the photo was the private office of J. Bruce Ismay.
Designed by the architect Richard Norman Shaw in 1894, the building was an improved version of Scotland Yard, his earlier work for London's Metropolitan Police. The White Star Line moved from its former office in nearby 10 Water St in 1895 and the company's headquarters remained at James Street until 1927.
On the morning of the Titanic disaster, the building was besieged by the press and distraught relatives of passengers. Frantic employees called down the latest news from the lower balconies.
Like much of Liverpool, the building was badly damaged by the Luftwaffe during the Second World War, but was later restored to its former glory. The bomb-damaged area can be seen on the photograph as the darker brickwork near the top of the building.