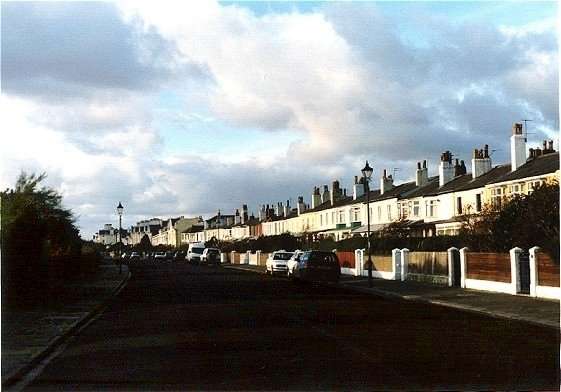 Marine Crescent, Waterloo, Crosby
The view from outside 17, Marine Crescent, looking north towards Adelaide Terrace, and Beach Lawn.
For more info on this historic conservation area, see Marine Terrace. Marine Terrace is a continuation of the same street, but to the south of the point where the photo was taken.