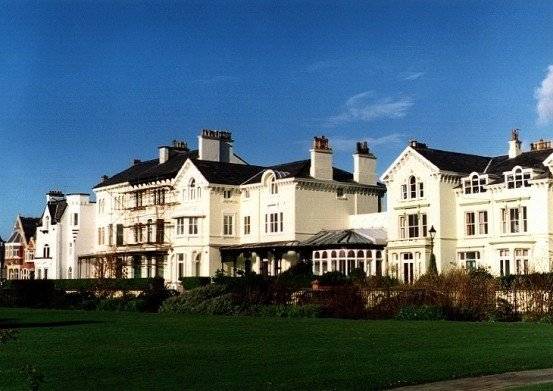 13, Beach Lawn, Waterloo, Crosby
Viewed across Beach Lawn Gardens, the boyhood home of J. Bruce Ismay is the building in the centre, between the scaffolding on the left and extending to the conservatory on the right.
For a closer view, click here.
For the monogram on the front porch, click here.
Would you like to live in the Titanic owner's house? If so, you can now buy it! Ismay House for Sale